Luxury accommodation St Andrews, a unique opportunity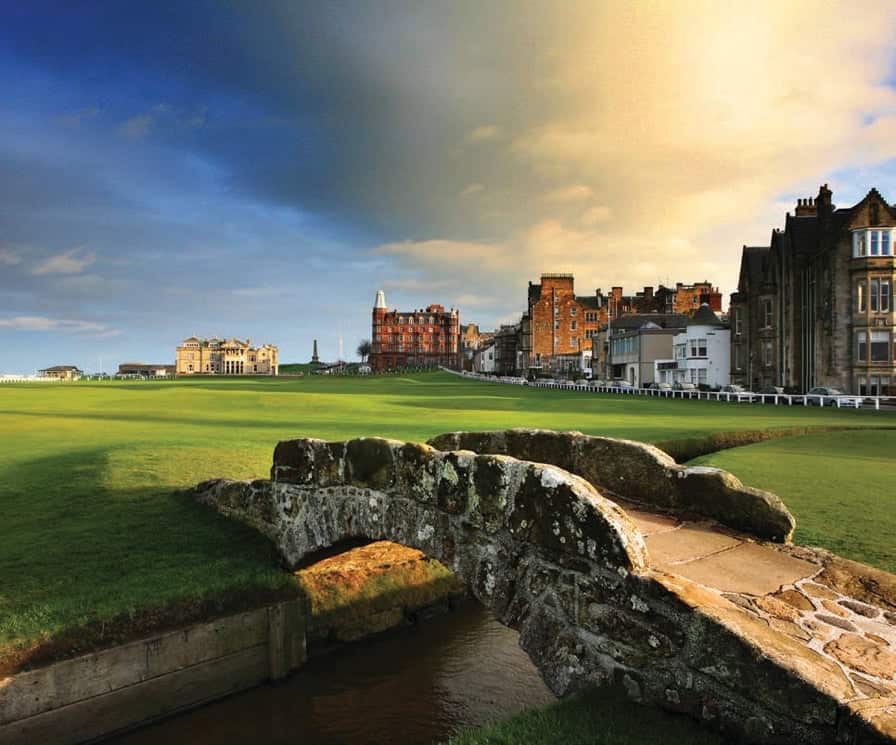 9 The Links provides exceptional luxury accommodation in St Andrews, Scotland. This historic property includes grand and spacious living areas including a drawing room and designer kitchen. Outdoor space is also available from a private enclosed courtyard garden.
The crown jewel of the 3,000 square ft property, is the uninterrupted third floor balcony offering uninterrupted views over the 18th green of the historic St. Andrews Old Course. Our balcony which has been called the "Royal Box of Golf", due to the unrivalled view of the Old Course.
Part of History
9 The Links dates back to 1872 and its history is intertwined in the history of golf in St Andrews.  It was only the third house to be built on the famous Links and is one of the few properties which remains a residential property.
The house is a listed building and remains within the conservation area. There are five bedrooms and seven bathrooms in the bright and spacious home.
Unique Luxury Accommodation in St Andrews
There are no shortage of accommodation options in St Andrews, but we believe 9 The Links offers something truly unique. A three storey house, furnished and equipped to a very high standard that you can call your own. Apart from the property itself, guests have access to a free dedicated concierge service.
Food can be arranged for dining in house, or restaurants can be recommended and booked for your group. Wine, cigars and of course Whisky can be supplied for your party by our local partners "Luvians". Because we know not every guest will be focussed on golf, local tours and activities for non-golfers can also be arranged by our concierge.
Experience St Andrews like a local
Rather than a sterile corporate hotel experience – where your accommodation could be almost anywhere in the world – 9 The Links offers a chance to stay in St Andrews and live like a local, but with all the luxury and convenience of a top class hotel. Enjoy a storied, convenient and spacious base in the heart of the town, adjacent to the Old Course itself.